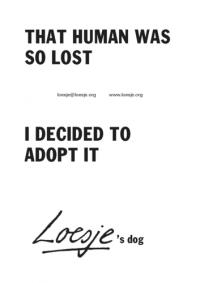 Between the 20th and the 27th November 2011, in Budapest, thirty youth leaders met to participate to the Study Session "Why not exchange prejudices for experiences". The Council of Europe had welcomed them into the European Youth Center of Budapest to understand how stereotypes work and how to overcome them in order to find new ways to work with young people and develop mutual understanding between cultures.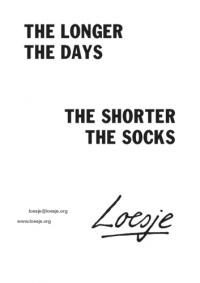 Coming from more than twenty different countries, the participants had many goals in common: overcome their stereotypes by sharing their experiences, become aware of the concepts of human rights and diversity, discover and use Loesje's methods for creative activism and reflect upon themselves in order to bring back their knowledge to their home countries. To achieve these objectives, many activities were organized by the course facilitators: Agnieszka Byrczek, Menno Ettema, Hussein El Shafei, Hristijan Jordanoski, Hranush Shahnazaryanand and Carola Ståhl. These working sessions were challenging the participants by involving them directly and encouraging them to open themselves to each others.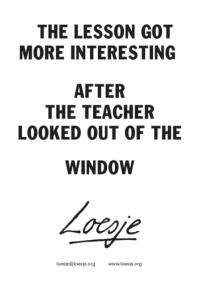 The participants were also introduced to Loesje's creative activism as a method to react against prejudices in a positive and constructive way and as well to stimulate others to take action in their own lives. Twelve posters were created this week with various topics such as gender equality, arab spring, non formal education or multiculturalism. You can find those inspiring posters in the Poster Archive. Because Loesje's creative tools are made to share and discuss with people, the participants created a street action in the main square of Budapest, Deák Ferenc tér. The action was composed of a dance flash mob, colorful fish with Loesje messages, a banner to sign with the message "Megkülönböztetés: nem, Tolerancia: igen" (in English, "No to discrimination, Yes to tolerance") and the handing out of Loesje posters in Hungarian and English to the people passing by. The cheerfulness and optimism of the participants will probably stay in the memories of the people present in the square this day.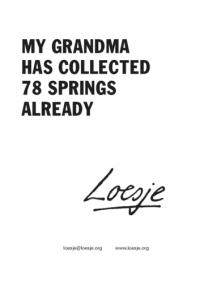 The final aim of the study session "Why not exchange prejudices for experiences" is to be a starting point for a new project "500 stories". With the "500 stories", we want to initiate new creative projects in different countries to empower young people to overcome their stereotypes and afterwards collect their successful stories. This project will be the frame for diverse youth projects promoting tolerance and mutual understanding. The stories will be shared in order to touch more young people and build a network of positive experiences. Stay tuned for more news about the "500 stories" project.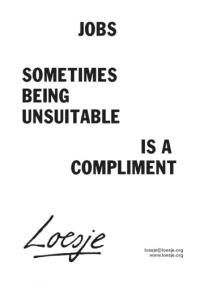 Find an article about the study session on the website of the Council of Europe, the description of the study session Loesje's website and some more picture of the street action on the blog Belvaros Budapest.
Thanks to all participants, courses facilitators and photographs for the article picture.