Invite Loesje now for a creative writing workshop in English! Loesje gladly visits organisations, companies, action-clubs or schools to write Loesje texts together. For more information click here.
War and Peace: How are we going to remember the
future?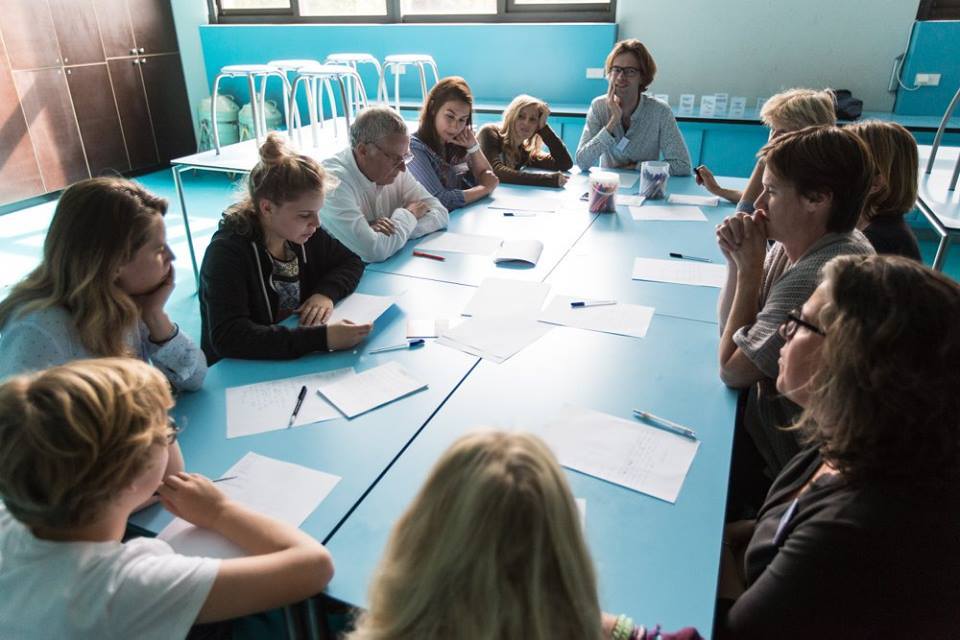 War and Peace: how are we going to remember the future? is a project initiated by Loesje International, that aims to meet with organizations that are involved in the pedagogy of remembrance as well as actors in peace and human rights education.
Loesje offers creative writing workshops, focusing on topics such as: Censorship and freedom of speech, The duty of remembrance, borders, how to achieve world peace and refugees.
The aim of the project can be summarised as: Remembering and reflecting on past and current wars in order to gain and obtain peace.
If you would like to learn more or for possible cooperation please write to us at warandpeace@loesje.org. You can find more information about the project here.