This year, Loesje was for the first time taking part in one of the biggest art project in Berlin: 48 Hours Neu Kölln.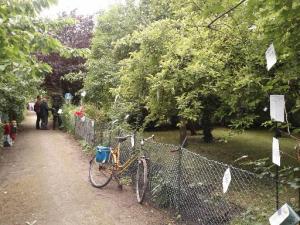 Flats, gardens, bars and streets of Neu Kölln turned to an open, free and huge art playground. For a weekend, art and culture are the center of the city life blowing a cretive and playful atmosphere in this area of Berlin.
In the Kleinegartenkolonie Hand in Hand (small plot of gardens), you could find a small garden where people were reading in the tree small Loesje posters.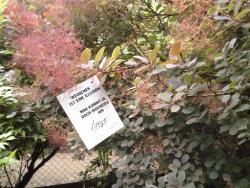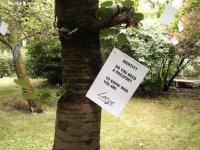 Walking around in the pleasant Sunday sunny weather, visitors could discover some posters in German and in English on the topic of this year edition "End Station: Paradise". They also enjoyed a small acoustic concert by Natalie and Safaa.In all the small gardens, different art installations and performances were happening, visitors were walking around freely enjoying the first bit of a creative summer.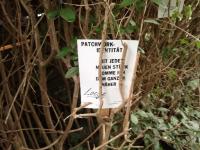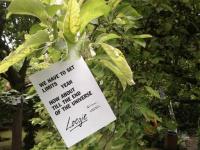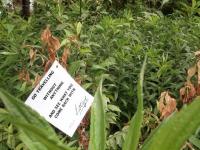 Thanks to: Rita and Thorsten for their beautiful garden, Kristin for her help, Natalie and Safaa for the music and the organizing team of 48Stunden Neu Kölln.