On Sunday, the 15 th of January, 3000 people went out to the streets of Berlin not because the sun was shining but to protest for global change and a better world. Loesje and friends joined the movement Occupy Berlin which walked from the Roten Rathaus to close the Bundestag.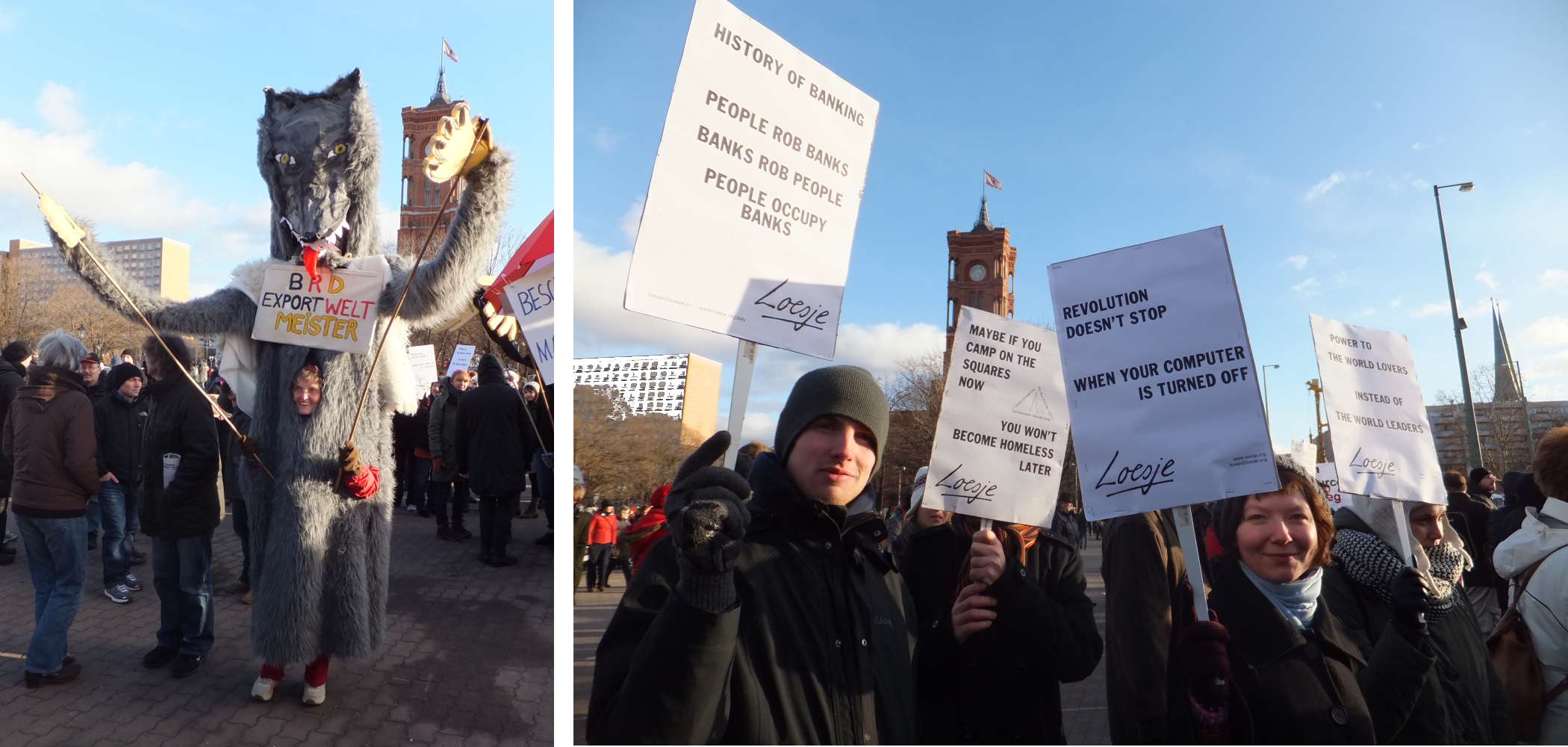 Unfortunately, police barriers prevented the demonstration to reach its final goal which was Platz der Republik. Nevertheless, the demonstrators didn't lose their motivation and stayed put listening to speeches given out by people that went up to the open microphones. Among them was Professor Angela Davis from Occupy New York, USA.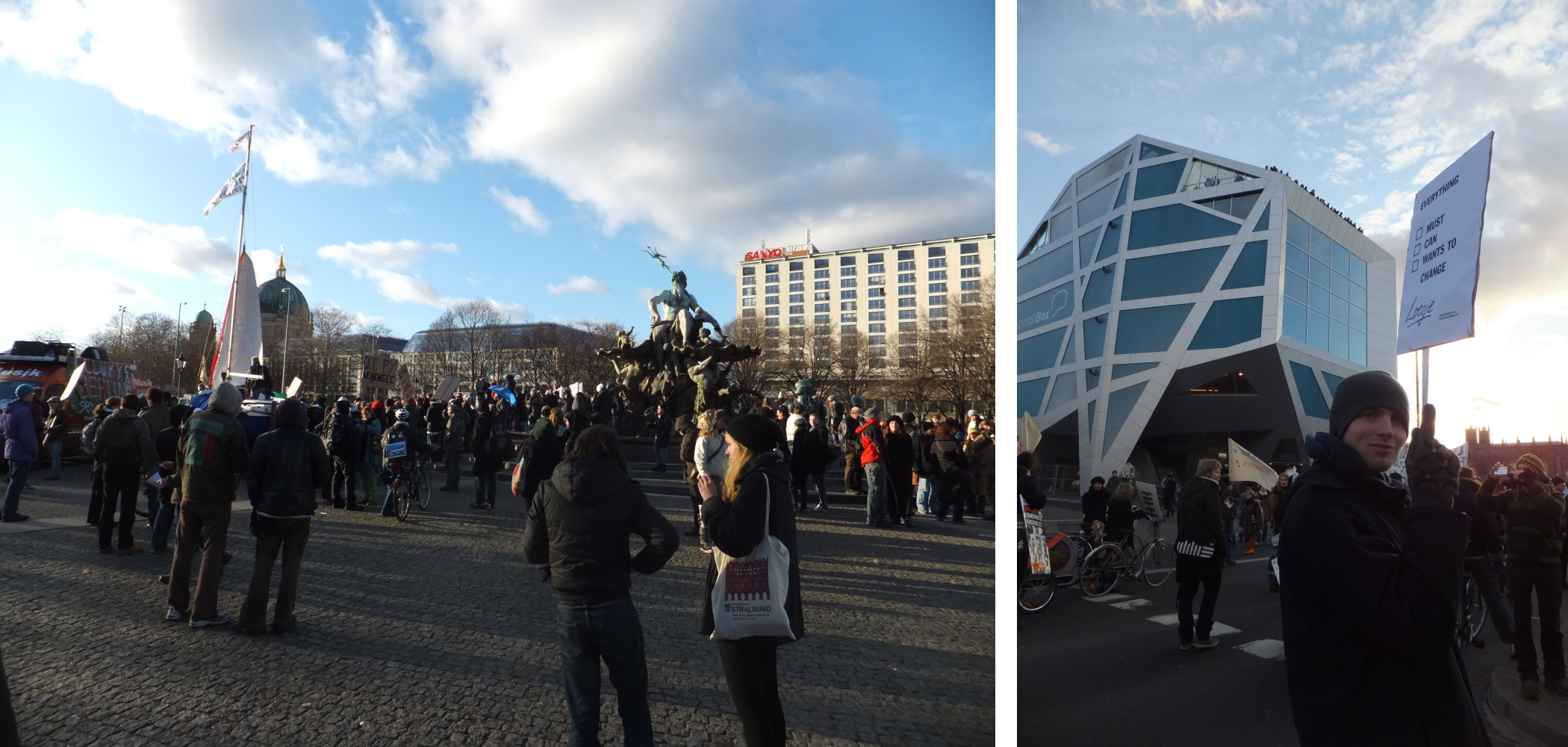 This demonstration showed that the Occupy Berlin movement is not demotivated by the peaceful eviction of their Camp on the 9th of January and news about more actions taking place in May are starting to be circled around by the organizers.
Many other demonstrations took place in the rest of Germany and worlwide. For more information about the Occupy movement, follow this link: www.occupytogether.org