When did you fold a paper boat for the last time? Here's your chance to pick up on your old folding skills.
In this pdf file you can find foldable Loesje boats. And they'd like to sail over your local fountain, park pound or rain pool. So they can make passers-by stand still, wonder and smile for a while. When you don't remember how exactly to fold a paper boat, here's the instructions for dummies.
Make sure you fold the side with the Loesje texts inwards.
The boats would appreciate some company of Loesje's water lilies. Cut them out and fold the leaves closed. As soon as you lay down the flower on the water, the leaves will unfold, like a real water lily, and show the message.
In order to respect the environment, please take the paper boats and lilies out of the water at the end of the day.
Please let us know the adventures of your boats and lilies by sending an e-mail. Please feel free to take pictures or movies and share them with Loesje through Facebook.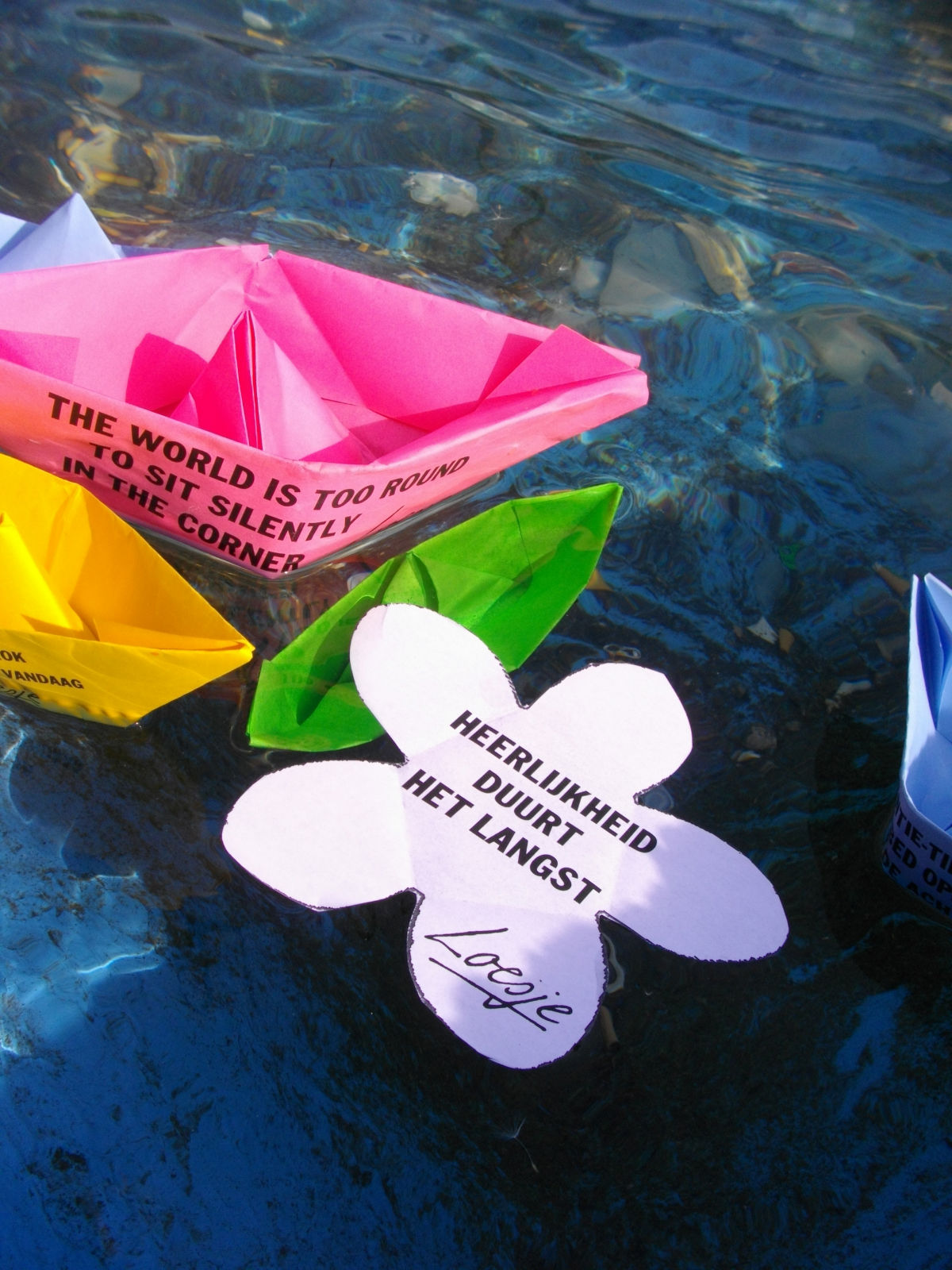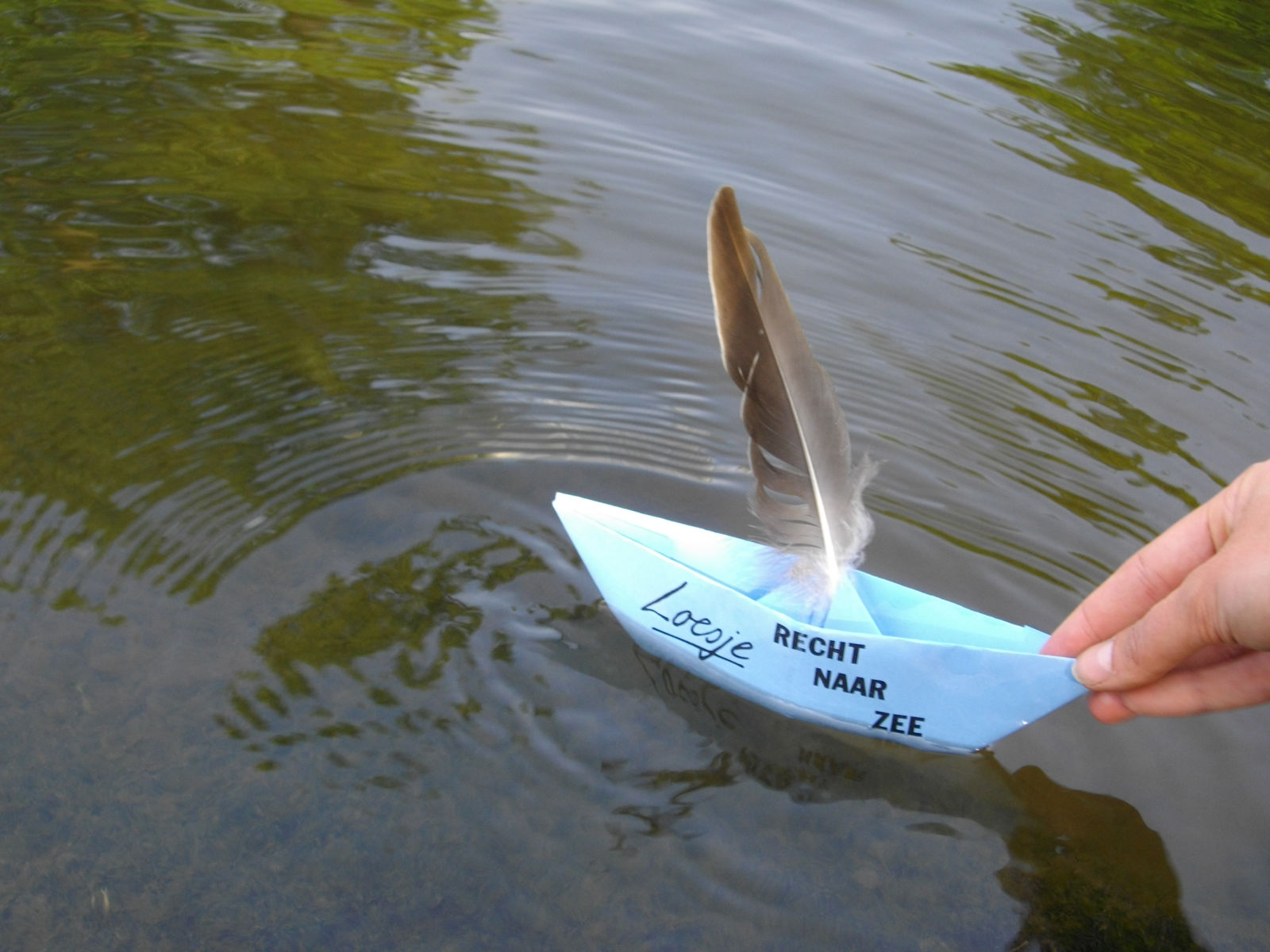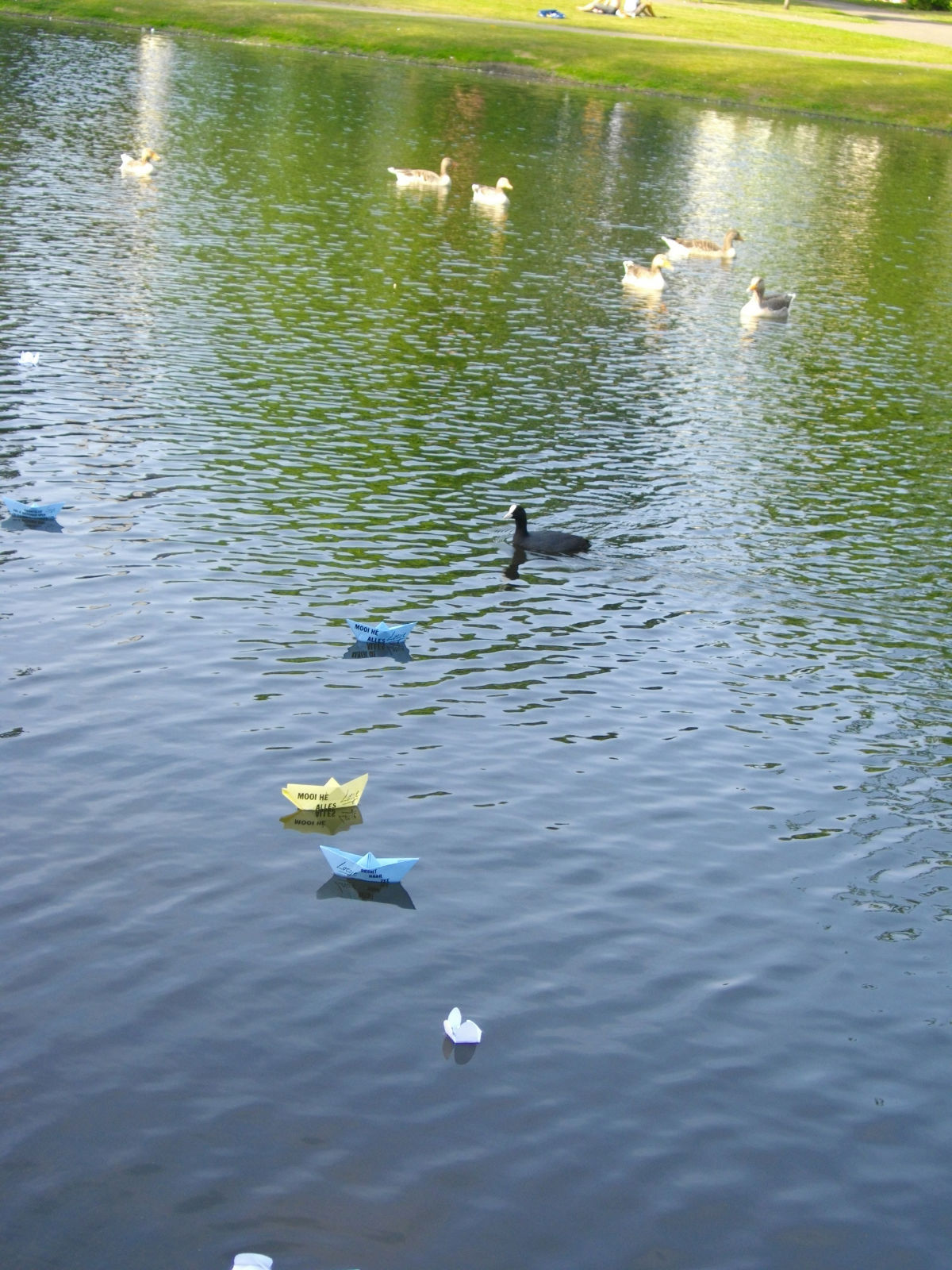 (pictures taken from Loesje's Dutch naval forces)