Dates: 28.07 - 08.08.2011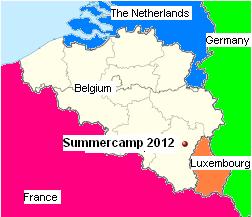 Place: Tronle, Bertogne, Belgium
Loesje's Summercamp 2012 will happen in Belgium from the 28th of July until the 8th of August. Let's all come together and discover a bit more about this country. Because yes, Belgium hold the world record of the longest period without an official government, but it is also the country of tremendous inventions (as roller skates), three official languages available (Dutch, French and German), delicious food (chocolate, biers and waffles) and, last but not least, European Union capital town.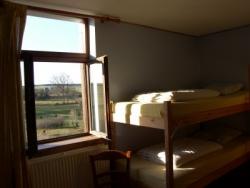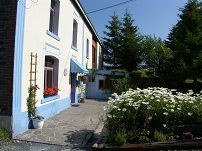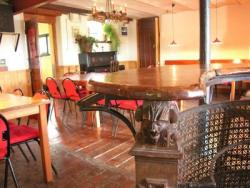 The gîte Le Baty is located in a tiny village called Tronle, near Bertogne in South East Wallonia in a region known for it nice forests and woods. We will be 60 km away from France and Germany, 10 km away from Luxembourg and 80 km away from the Netherlands. Pretty central for such a tiny village!
At the gîte, we will find some habitable rooms, a big cooking area, a bar, 10 cosy sleeping rooms, a big play field, a piano, showers, toilets, an indoor fireplace and special area to play pétanque. There will be place to build up tents and woods all around.
The program will be similar to last year's. Loads of interesting workshops - School of Freedom - where everyone can teach and show whatever he/she/whatever can or wants to share and people can attend whatever workshop they feel like to. In the evenings we will have either various, entertaining programs or some of our legendary parties, or likewise both of them, or free time, secret meetings, secret parties, secret other stuff…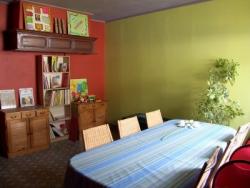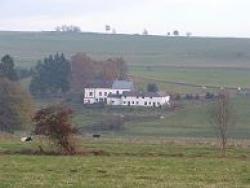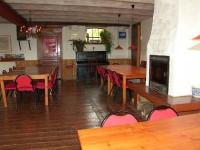 We can suggest various ways for traveling to Belgium
> Hitchhiking: Free the hippie inside of you, grab a flower and go for it. Loads of long-distance truckers on the road. (Beware of burglary though - make sure that while they are stealing your bag, you steal their truck!)
> Bike: Well: all depend from where you come! From Benelux countries, lands are flat and easy to ride, it could be a great summer trip…
> Eurolines/Ecolines: Check yourself from where you'd like to depart, it's really doable. Big cities around are Liege (80km,Be), Maastricht (120km,Ne), Aachen (120km,Ge), Luxembourg (50km,Lu) or Metz (150km,Fr).
> Train: The closest train station seems to be Libramont (24km from the gite), check the national railway company, the SNCB.
> Local bus: There is the possibility of asking for bus upon request in the province where we will be. Here you can find more info (in French). We will probably make a group reservation in order to get to and go from the gite. http://www.infotec.be/index.aspx?PageId=634074614763892539
> Plane: The fastest and environmentally most polluting way. We will be equal distance from Brussels and Köln/Cologne about 150km.
> Carsharing: Look on the web to find people offering seats in their cars on Carpooling.com . There is possibility to search for "international" travels, from the Netherlands to Belgium for example :)
> Car: You could put up a group to travel there by car.

We are going to figure out how to get from the bigger cities around to the gite. We will either rent small buses or request one of the Tel-Bus.


We really hope a lot of people can't resist the urge to come and we're looking forward to enjoying an unforgettable time with you guys! See you all in the summer! More information are following on this website, so keep tuned!
All pictures ( except the map ) are authored by the team of Le Gite Le Baty.